The PEIC committee strives to foster growth in our understanding of central issues surrounding diversity and creation of inclusive environments.
Upcoming Events
Undergraduate Open Lab Event
Tues, Mar 15, 2022
5:00-6:30
Previous: Oct 2021
Sennott Square, Martin Room
The Undergraduate Subcommittee hosts a biannual Open Lab Event where students from underrepresented backgrounds will be able to visit several psychology labs on campus and learn about the directed research program. Free pizza will be provided after the event. If you are interested in attending, please sign up
here
.
---
Invited Talk: Anu Asnaani, Ph.D.
Fri, Mar 25, 2022
1:30-2:30
Sennott Square, Martin Room
The PEIC Clinical subcommittee has invited Dr. Anu Asnaani to give a talk on cross-cultural psychology this Spring (2022) as part of the regular departmental colloquium. Stay tuned for more details. While here, Dr. Asnaani will also lead a workshop from 9-12 that same day for clinical students.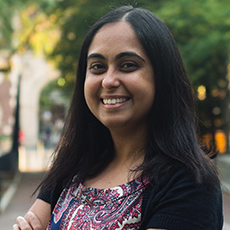 ---
Past Events
African American Racial Identity Development During the Transition to Adulthood: Gift and "Curse?"
Dr. Enrique Neblett, Professor of Health, Behavior, & Health Education
Hosted by the Department of Psychology Colloquium Series
Jan. 2020
Dr. Enrique Neblett visited the department from the Detroit Academic-Community Urban Research Center at the University of Michigan and conducted several events throughout the day. You can read more about his work here: Dr. Neblett
Community Lunch and Learn
Hosted by PEIC Education & Training Committee
Oct. 2019
Conversation orchestrated to gain a better understanding, acceptance, and appreciation of the differences between us that comprise our community in the Psychology Department. The workshop fostered dialogue about equity and inclusion and promoted a greater culture around these issues to help every member of our community feel valued and included.